Clash 98 Tennis Racket Frame
$305.29

Regular price

$429.99

On Sale
Featuring the smallest headsize of the revolutionary Clash franchise, the Clash 98 lies at the peak of confidence and control. The 98 sq-in head delivers laser-like precision for players who consistently hit the sweet spot, while the very head-light balance reduces swing weight and adds control through the swing. Driven by a proprietary carbon mapping construction, FreeFlex gives the frame additional bending angles, creating an incredibly flexible racket that works effortlessly with the modern swing for enhanced ball pocketing and dwell time. Despite the impressive flexibility, stability and power are not compromised thanks to unique StableSmart frame geometry. Delivering the performance that confidence promises, the Clash 98 creates a playing experience unlike any before.
Smaller headsize caters to advanced players looking for superior precision
Powered by proprietary carbon mapping, FreeFlex allows the frame to bend in dimensions for maximum ball pocketing and ultimate control
StableSmart creates a unique frame geometry for the most flexible frame in tennis, delivering best-in-class stability and power
Parallel Drilling provides a consistent, more forgiving string bed response
Uncontaminated design features clean lines, bold color accents and elastic finish of current Wilson performance racket design DNA
Comes unstrung unless you 'add strings to this racket'
No cover
: Adult
: 24 Flat Beam
: 98 sq in - 632.2 sq cm
: 27 in / 68.6 cm
: Clash
: 16x19
: 30.6CM/11 Pts HL
: 310 g

ABOUT CLASH
A racket revolution is upon us. Powered by proprietary carbon construction and a unique frame geometry, Clash features a revolutionary frame that bends in all-new dimensions while maintaining best-in-class stability. The result is a racket that exudes unmatched confidence and free-swinging accuracy - a racket that delivers a playing experience unlike any before.
FREEFLEX
A revolutionary technology that makes Clash the world's first racket intentionally engineered to bend with any swing style. Both traditional, horizontal strokes and modern, vertical ones are enhanced through proprietary carbon mapping, allowing players to swing freely and confidently with maximum ball pocketing and ultimate control.
STABLESMART
Simulation-assisted geometry designed to provide best-in-class stability while allowing the frame to move in pre-specified dimensions.
DWELL TIME
Clash holds the ball 23% longer than the leading racket before exploding it off the string bed .*
DESIGN DNA
The game has never seen racket designs like this before – ones that focus only on the essentials and strips away all the unnecessary elements. What remains are timeless, uncontaminated designs, meticulous in detail and bold in their beauty. They create rackets that want to be held and a psychological edge for the player bold enough to pick one up.
WILSON DEMO PROGRAM
1. Choose your weapon
2. Hit around for 7 days
3. Complete the demo return process
4. Receive a $50 coupon code for au.wilson.com

DEMO CLASH 98 NOW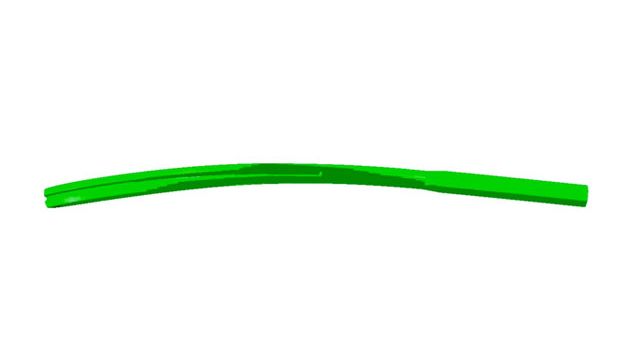 TRADITIONAL BENDING
With a Stiffness Index (SI) of 11.2 mm, Clash is the most flexible racket in tennis, measuring in at 115% more flexible than the leading racket*
VERTICAL BENDING
Clash is the first racket specifically designed to bend with the modern swing, flexing to work in unison with today's more vertical swing plane . Clash is 200% more vertically flexible than the leading racket.*
TORSIONAL STABILITY
Clash's flexibility pairs with best-in-class stability for a playing experience like no other. Clash is 100% as stable as the leading racket.*
Stringing options
Recommendation
Choose your own
Clash 98 Tennis Racket Frame
Clash 98 Tennis Racket Frame