Clash 100L v2 Roland Garros Tennis Racket Frame
WILSON
Model:
WIT12S3E9XX002
This Wilson tennis racket takes the playability of our Clash 100L v2 and mixes it with a design inspired by the biggest clay court tennis tournament in the world. The Clash 100L Roland Garros offers flexibility and stability thanks to the patented FORTYFIVE° construction. We reconstructed the tip of the hoop, stretching the sweet spot and enhancing stability up higher in the string bed. The result? A great all-around racket with plenty of style.
Lightweight frame creates easy swings and increased frame maneuverability
Parallel Drilling: A more consistent and forgiving string bed response provided by Parallel Drilling.
Vertical Bending: This racket is built for players with a more modern, vertical swing, using vertical bending to provide increased dwell time on the string bed.
Horizontal Bending: Racket frame bends horizontally for industry-leading flexibility for better control on horizontal swings.
Torsional Bending: Proprietary carbon mapping provides torsional bending and stabilizes frame flexibility for hits that are off center.
FORTYFIVE°: Patent-protected frame layup that produces an elevated feel of connectedness to the ball. Material increases both stability and flex without the need to comprome your stroke.
Stringing options
Recommendation
Choose your own
Clash 100L v2 Roland Garros Tennis Racket Frame
Clash 100L v2 Roland Garros Tennis Racket Frame
Keep your racket Protected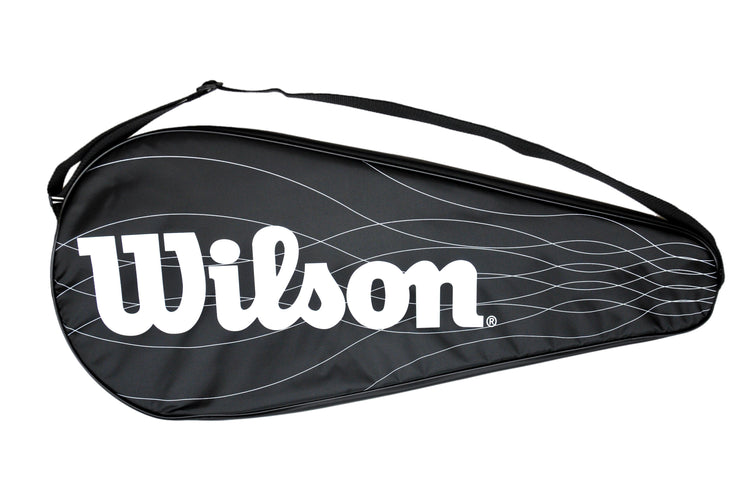 Generic Racket Cover
$29.99